Give the gift of somewhere to turn this Christmas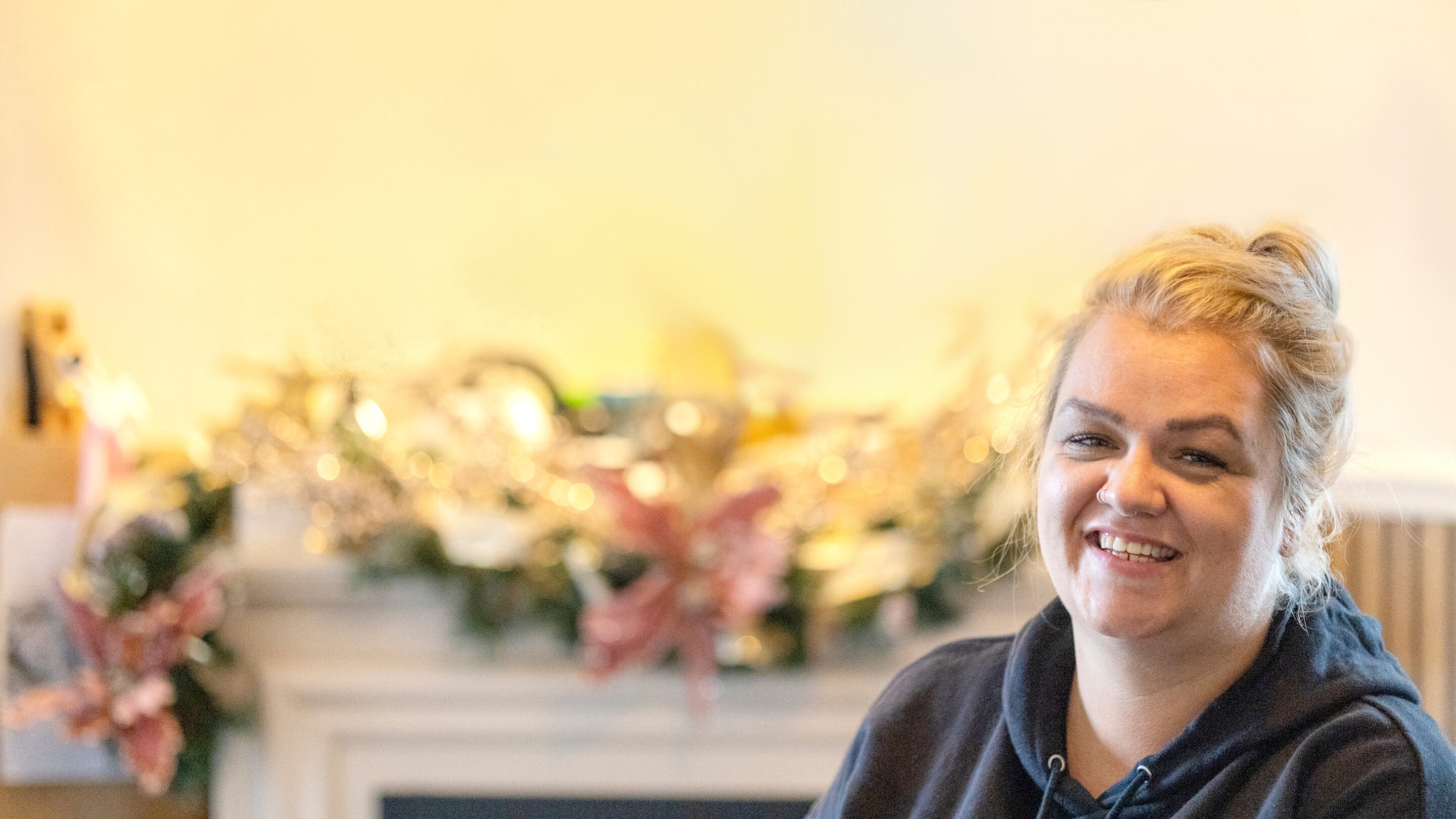 1,091
households were able to put food on the table or heat their homes thanks to your emergency support last year.
47%
of CAP clients sacrificed meals due to debt.
45%
of CAP clients went without heating due to debt.
Will you bless a household in need with an emergency support package?
Your gift could give someone like Holly the precious gift of somewhere to turn this Christmas.
Holly: Imagine you're in a room that's pitch black, the doors are closed, the windows are shut, the curtains are closed, you can't see. And someone opens the door and there's a light, there's a way out of that darkness, there's a way out of that place. And that's the difference between being in that place of debt and having nowhere go, and people like CAP stepping in.
[Holly found herself in spiralling credit card debt after a relationship breakdown. She then found out she was pregnant and her working hours were also cut in half. This is the story of how Holly found the support she needed through CAP and her local church.]
Holly: I wound up very poor in health from my fibromyalgia, chronic pain and fatigue, added on top of already a fatigued pregnant woman. I was five years free of seizures, and through the stress of my debt, had seizures again. Just overwhelming anxiety. Letters came fast and furious through the door and with every new letter, made me sink into a, kind of, lower mental health state for myself especially ​'cause I was pregnant at the time, and I knew I was bringing a child into that circumstance. And I just didn't know how to cope or where to go for help. So I felt very isolated.
Irene: People are coming across now with a real need for basic things like food, clothing, children's school clothing. Parents are not eating. They're making sure they get their children fed. They're worried about the costs of living rise. Everything's more expensive now. And obviously, with the fuel increase, folk are so worried ahead for the winter what's going to happen to them.
Holly: So I believe that Irene was God sent. There's no doubt about it. This amazing ball of light was at my door. When this person comes to your aid, and loves you through the situation, and is there was a friend, she definitely felt like an angel. Yeah, I didn't know what else to so with my debt letters. So to shred them all up and create the angel wings just seemed like, I don't know, the best way of expressing. I can't imagine what life would be like if I still had that debt going into, obviously, the costs of living rising so dramatically. And then it's meant to rise again in the new year and, yeah.
Irene: It's crazy just now. People who are working, actually working, and they can't afford food.
Holly: I know that one of my concerns obviously is keeping food on the table for me and my son but also because of my health conditions, it's really important for heat in my house, for my body to stay warm.
Irene: Coming out of lockdown and everything, it just seems so unfair that we're just back in this position.
Holly: You and CAP appeared with a food hamper at Christmas time and that was amazing. It was really special. It came obviously at a time that it was much needed. I believe this Christmas is gonna be the toughest Christmas, the toughest season that people of especially my generation and below will ever encounter.

Irene: Afterwards when people feed back to you, they say you've no idea what that meant to me. I was just sitting at home with no electricity. I had no heating. I didn't know what I was going to feed the children. And you gave us food, and that to me, is just God's love in action basically. And when we start to work with them and you see that they start to see a way forward and a light at the end of the tunnel, and their whole demeanour changes, it's just such a joy. And that's really why we do what we do.
Irene: We've done well here. I think these look fantastic and to think that these are all…

Holly: Debt letters.

Irene: Debt letters.

Will you give someone like Holly the precious gift of somewhere to turn this Christmas?

Caring for her three-year-old son alone meant working fewer hours, with a stack of debt left by her former partner, and worsening health due to stress. Holly was worried she'd have to bring her newborn son up under the shadow of a mountain of letters from creditors.
Holly reached out to CAP in hopes of a fresh start for her son. When she met Irene, her CAP Debt Coach, Holly's life changed.

​'Imagine being in a room that's pitch black,' Holly says. ​'The doors are shut. The curtains are closed. Then someone opens the door and there's a light. There's a way out of that darkness. That was Irene.'
Irene brought an emergency support package to take some of the financial strain off Holly, and together they worked on a plan to clear the debts. In the package were daily essentials, but also special Christmas things. ​'It was such a relief,' Holly explains.
Last year, Holly was finally able to say: ​'I'm debt free.' But a lot has changed since then. Every month, she faces another price increase, and she's bracing herself for a harsh winter. Sometimes she skips meals so her son has food to eat.
Emergency support is the difference between eating and going hungry. It's the difference between putting the heating on and shivering. A food parcel or emergency gas top-up is a lifeline for people in debt. When the cost of living is so high, it really is a matter of life or death.
Will you offer someone like Holly that gift this Christmas?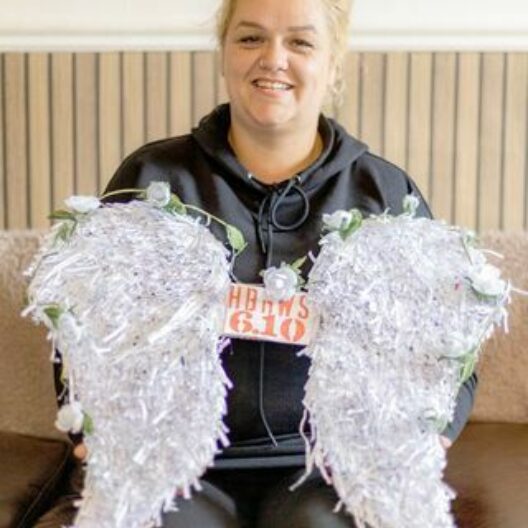 Emergency support is the difference between eating or going hungry. It really is a matter of life and death.

– Holly, now debt free through CAP
Our target for emergency client support is £50,000. Any funds raised above this will go towards helping more families in need, wherever the need is greatest.